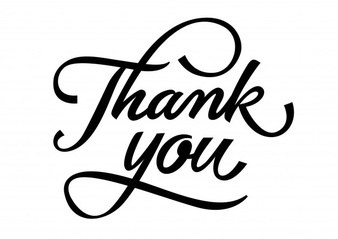 Closing of Cashel Arts Festival 2018
And so we have come to the final event of Cashel Arts Festival 2018. We really hope you have enjoyed our programme of events.

We would like to acknowledge and thank all our sponsors and the following;

Melanie Scott (Tipperary Arts Officer), Marie McGivern and Tipperary County Council, Cashel and Tipperary Municipal Authority, Cllr. Dr. Phyll Bugler, Cllr. Michael Fitzgerald, Cllr. John Crosse, Cllr. Tom Wood, Cllr. Roger Kennedy, Cllr. Martin Browne, Cashel Heritage and Development Trust, John Crosse, Olivia Quinlan and the staff of Cashel Heritage Centre, Cashel Library and staff, The Dean and Parishioners of Cashel Cathedral, Elaine Moriarty, OPW and staff, Ronan O'Brien and staff of Brú Ború, The committee and staff of Halla na Féile, Spafield Family Resource Centre and staff, Cashel Chamber of Commerce, Pat Maher, Cashel Flowers, Davern's, Friary Pharmacy, Horan's Health Store, Barely Read Books, McInerney's, Noel Fahy Shoes, O'Dwyer's Pharmacy, Spearman's Bakery and Tea Rooms, SuperValu, Tic Toc Jewellers, Aidan Fogarty and all the premises who were supportive of the Town Street Gallery Project, Rockwell College Music Academy, Suzanne Buttimer, Jayne McConnon and the New Inn Voices, Maria Neavyn, John Murray, Andrew Fox, Ailbe Dunne, Séamus Murphy and Cashel Community School, Geraldine Laffey and Gail O'Keeffe, Will Ryan and St. John the Baptist Boys' School, Mary Andrews and St John the Baptist Girls' School, Elma Cooke and the Deanery School, Margaret Gleeson and Ballinure National School, Lorraine Lowry and Scoil Chormaic, Siobhán McGrath and Little Flower N.S, Cashel Day Care Centre, Mary Judge and Mary Wood Ryan, Ardmayle Historical Society, Seán Laffey, Mark Fitzell, Shaun Leahy, Joe Barry, Seán Maher, Michael Crosse, The Men's Shed, Diana Buckley, Denis Vahey, St. Patrick's Brass Band (Cashel), Dr. O' Hurley Pipe Band Cashel, Order of Malta, Cashel Girl Guides, Tipperary 8th Scout Troop Cashel, Dermot O'Halloran, O'Brien's Cashel Lodge, Tipp FM, Tipp Mid West Radio, Eoin Kelleher and Tipperary Star, The Nationalist, South Tipp Today, Lionprint, Feehan's Bar, Brian Ború Bar, Kevin Leamy, Annie Dalton, Victor Fire Protection, An Garda Síochána.

To all artists, festival team, volunteers and community members who were part of the Cashel Arts Festival 2018.
Newsletter
Sign up for our newsletter to receive updates on this and next year's festival.