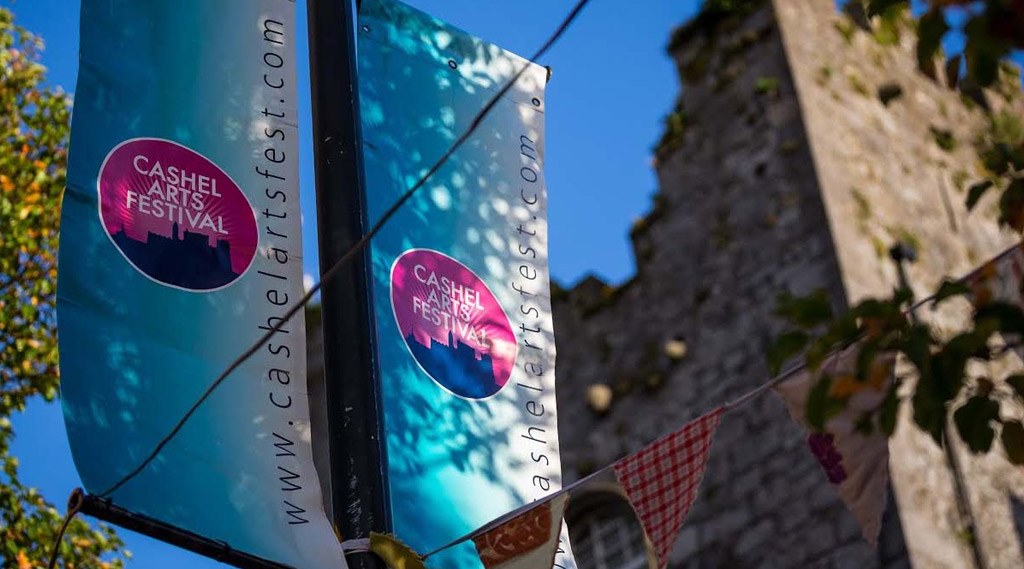 Excitement builds for Cashel Arts Festival 2018
Cashel Arts Festival is looking forward to a varied and exciting festival, spanning Thursday 20th September to Sunday 23rd September 2018.

The festival will include theatre, visual arts, literature and film and an incredible Culture Night programme. Chris Mullin, former British Labour politician, will deliver the keynote Bolton lecture in St John's Cathedral on Saturday 22nd September. Before entering parliament, Chris Mullin reported from the wars in Vietnam and Cambodia. In the 1980s, in spite of bitter personal attacks from the British media, Chris Mullin led a campaign that resulted in the release of the Birmingham Six. His recently published memoir 'Hinterland' will form the basis of his fascinating talk, looking back at a life lived fully.

From a musical perspective, we look forward to welcoming Old Hannah from the West of Ireland on Saturday 22nd September. This is an up and coming band, recently featured on the Late Late Show and shortly to release their first album.

We will also have music from ConTempo, Ireland's National Television & Radio Broadcasters quartet-in-residence as well as the Tipperary based Cedartowns and Farhaven. Phelim Drew (son of Ronnie Drew of The Dubliners) brings a one-man show to Brú Ború on Thursday 20th September with an adaptation of George Orwell's classic 'Down and Out in Paris and London' a classic tale of riches to rags. The award-winning international author Julian Gough will open the festival and take part in events for young and old – he is the author of the children's 'Rabbit & Bear' books and the recently released 'Connect'.

There will be exciting visual arts to see and enjoy around Cashel, including opportunities to watch artists at work creating art in public spaces alongside exhibitions of local and international work.

We will also be showcasing a host of local talent with local playwrights, songsmiths and artists bringing their work to Cashel. We are adding new strands to the festival with the Taste of Cashel, where local produce and food will be to the foreground. As always we are providing opportunities to watch and engage with local craftspeople carrying on ancient and enduring crafts. We are most grateful to our sponsors and partners. Many of our events have opened for early booking here on our website www.cashelartsfest.com.

Follow us on Facebook and Twitter to keep up with our updates and watch out for the brochure, detailing all our upcoming events. See you in September!
Newsletter
Sign up for our newsletter to receive updates on this and next year's festival.