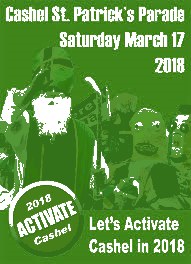 St Patrick's Day Parade, Cashel
We look forward to partaking in the St Patrick's Day parade in Cashel with the local Cashel Scouts Group. "Activate" is the theme of this year's parade, which will be held on Saturday the 17th of March.
Newsletter
Sign up for our newsletter to receive updates on this and next year's festival.