Rubber Stamp Broadside Printing with artist Aoife Barrett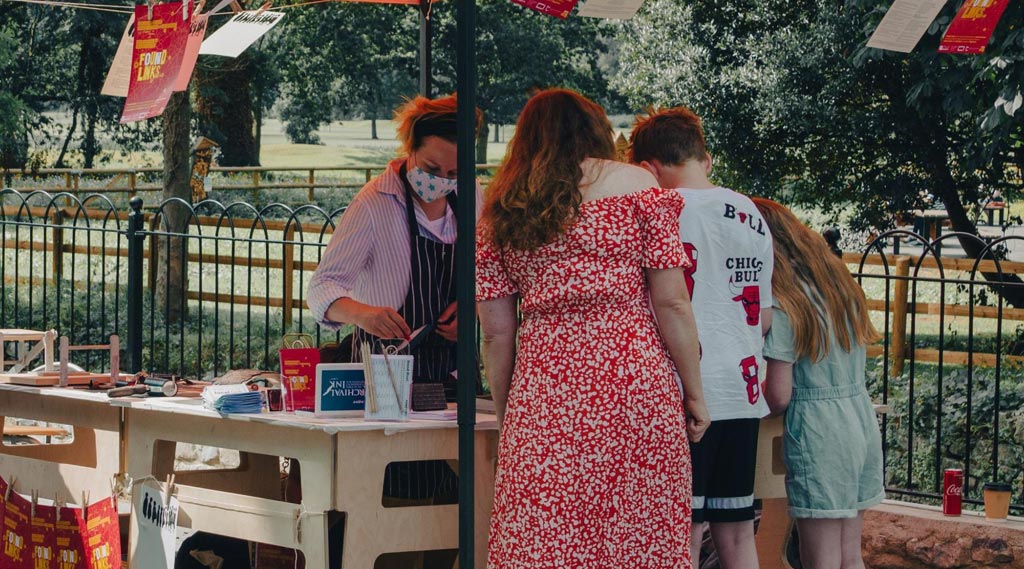 St. John the Baptist Cathedral grounds, John Street.
Note: Advanced booking essential
PRINT VAN GO is a travelling studio that makes printmaking public and accessible to a wide audience. Taking inspiration from the tradition of Broadside Ballads, come and learn how to create your own hand-printed ballads, poems and stories. Broadside Ballads were a single sheet of paper with printed text and woodcut images. Printed during the sixteenth and up to the nineteenth centuries, these popular prints explored a range of subjects from political agendas to local stories and current events. For this drop-in workshop participants will have the choice of printing a number of locally inspired ballads and poems which they will be able to illustrate through using a variety of hand-carved rubber stamps and coloured inks.

Date:
Time:
12 pm - 4 pm. This is a drop-in workshop and no booking is required. However, for health and safety reasons numbers will be limited at any given time and you may be required to wait.
Venue:
St. John the Baptist Cathedral grounds, John Street.
Cost:
Free but donations welcome.
Newsletter
Sign up for our newsletter to receive updates on this and next year's festival.