Good Vibrations Orchestra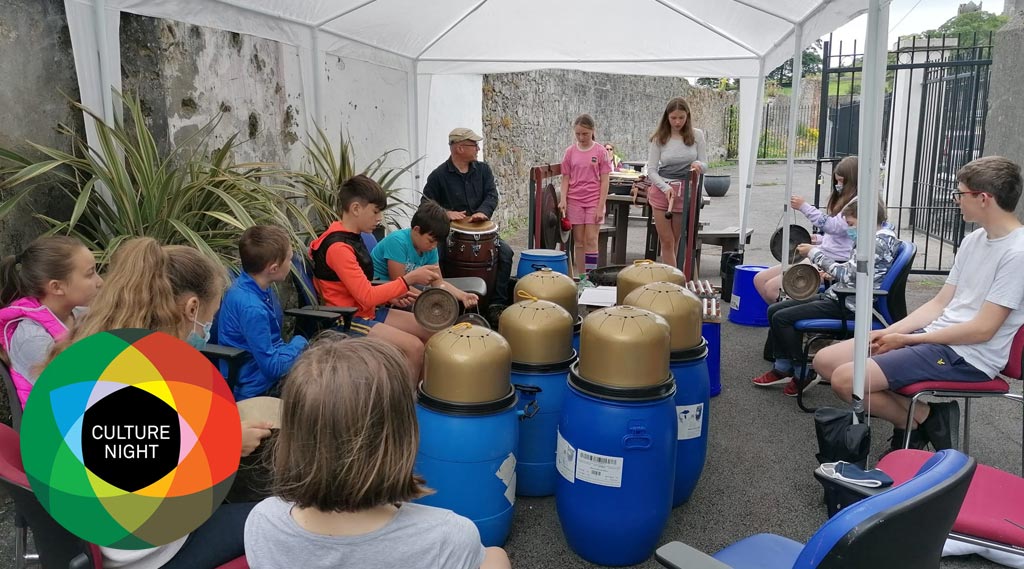 Open-air screen, St. John the Baptist Cathedral grounds, John Street / Online
Over four sessions a group of young people worked with artist Andy Spearpoint to create a piece of music based on this year's festival theme 'Reawakening'. The process was filmed and the end result is now ready for you to enjoy. Come watch and listen to The Good Vibrations Orchestra - a musical experience like no other! Vietnamese gongs mix with Latin rhythms, gamelan instruments, homemade gas bottle drums, chimes, electronics and most importantly, you!

Dates and Times:
Friday 17th September - 5 pm.
Saturday 18th September - 2.15 pm.
Venue:
Open-air screen, St. John the Baptist Cathedral grounds, John Street. Available on www.cashelartsfest.com from 5 pm Friday 17th September.
Note:
This is a pre-recorded, outdoor event. Please bring your own chair and dress for the weather. No umbrellas allowed. In the event of bad weather, this event will only be available online.
Cost:
Free but donations welcome.
Video
Newsletter
Sign up for our newsletter to receive updates on this and next year's festival.