Children's Poetry Hour - Áine Ní Ghlinn, Mark Roper, Grace Wells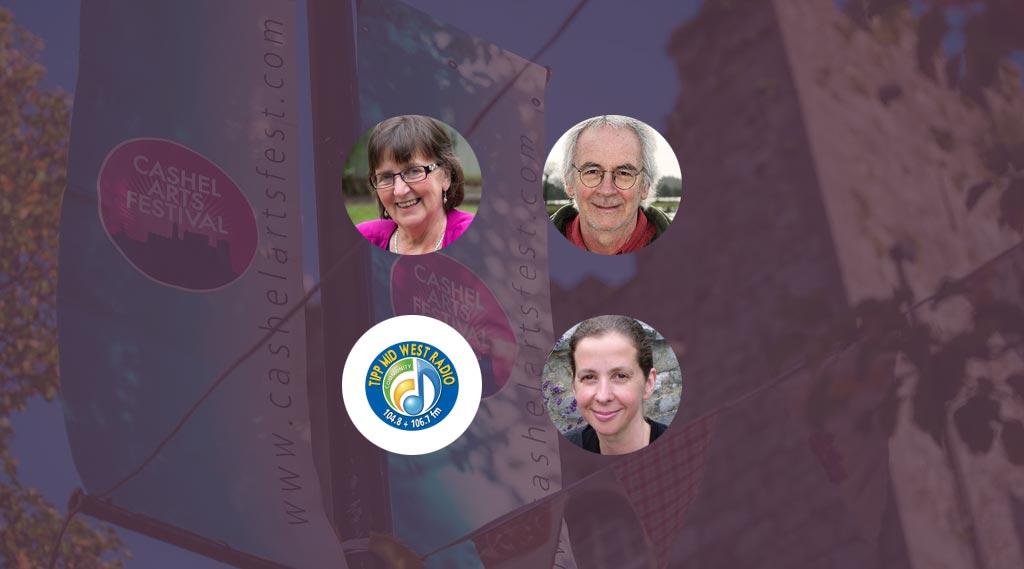 Tipp Mid West Radio, available online at www.tippmidwestradio.com
Join us for an hour on local radio where school pupils and all the family can tune in to hear three poets live on-air reading and discussing their work. The three award-winning poets Áine Ní Ghlinn, Mark Roper and Grace Wells all have strong ties to the locality. They have selected one poem each, which will be available on our website during the festival. The poets have also prepared a workshop task for school pupils so they can engage with the poetry hour. Everyone is welcome to listen in and enjoy the event.


Podcast

This programme was broadcast on Tipp Mid West Radio at 11am on Thursday 16th September 2021 featuring ​Áine Ní Ghlinn, Mark Roper and Grace Wells: This recording is the property of Tipp Mid West Radio.
Newsletter
Sign up for our newsletter to receive updates on this and next year's festival.