Cashel; A Century of Decades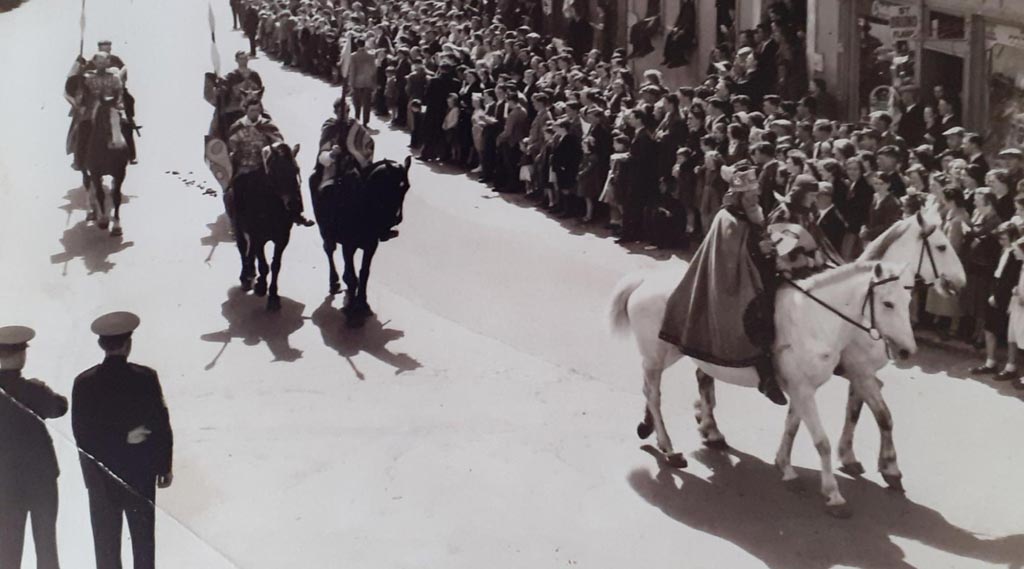 Open-air screen, John Street
Photo: John Knightly Collection

Cashel Arts Festival has commissioned a social history documentary recording the changes that have occurred in Cashel since the foundation of the state. 1920s Cashel was a town lit by gas, had a night watchman and cars were still the preserve of the few. Today the town is very different, but still nestled in a beautiful setting beneath the Rock. Journey with us through the changing streets, major events and the remaking of everyday life. Watch the documentary film and contrast the changes through the photographs, records and the interpretation of artists. We view the past through the prism of today, how will future generations view our times? The documentary will be shown on an open-air screen and available to view on our website.

There will also be an exhibition of artists' responses to the theme of the documentary. The artists involved are:
Julianne Carlene Bongcaras,
Petronelle Clifton Brown,
Christine Walsh Croke,
Cian Laffey,
Sorcha Linehan,
Ava Manton,
Joan O Brien,
Danny O'Dwyer,
Allan Tattan
Trish Taylor Thompson.
This project has been grant-aided under the Creative Ireland 2021 Open Call Community Engagement Programme.
Video
Newsletter
Sign up for our newsletter to receive updates on this and next year's festival.