​LUXE - Citadel of Dreams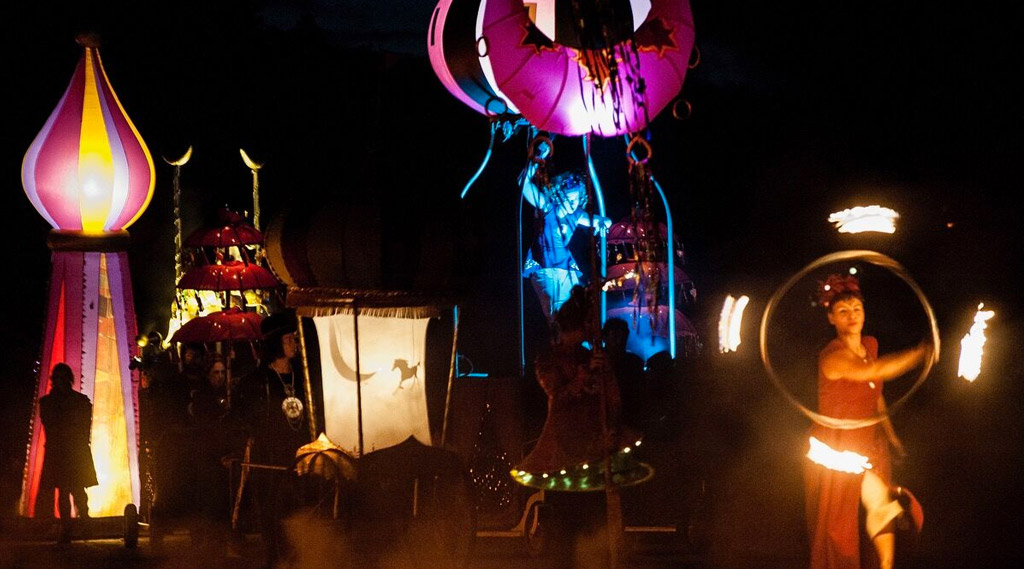 Various (See details below)
LUXE are a landscape theatre and processional spectacle company who make work in the Atlantic landscape in which they also live and travel. Their work brings a rare coastal perspective to city streets, a breath of fresh air, a freedom of space, energising audiences and opening up possibilities - windows into worlds of the imagination.

LUXE will make a processional performance involving a mix of professionals and Tipperary Youth Dance Company and a grand display of sculpture and costume. The illuminated procession is a journeying spectacle that will fill the streets with colour and music in celebration of Cashel's 700 year old walls, imagining the next 700 years and marking the present day, culminating in a fire drawing finalé in front of the ancient Rock of Cashel. We encourage you to line Ladyswell Street to witness this spectacle and to join us in The Rock Car Park for the grand finalé.

Venue: Processing along Canopy Street, Ladyswell Street, Moor Lane, Rock Lane. Fire Drawing Finalé in Rock Car Park. Return via Dominic Street onto the Plaza where The Wig Wam Glam Band will play from 9pm.
Newsletter
Sign up for our newsletter to receive updates on this and next year's festival.