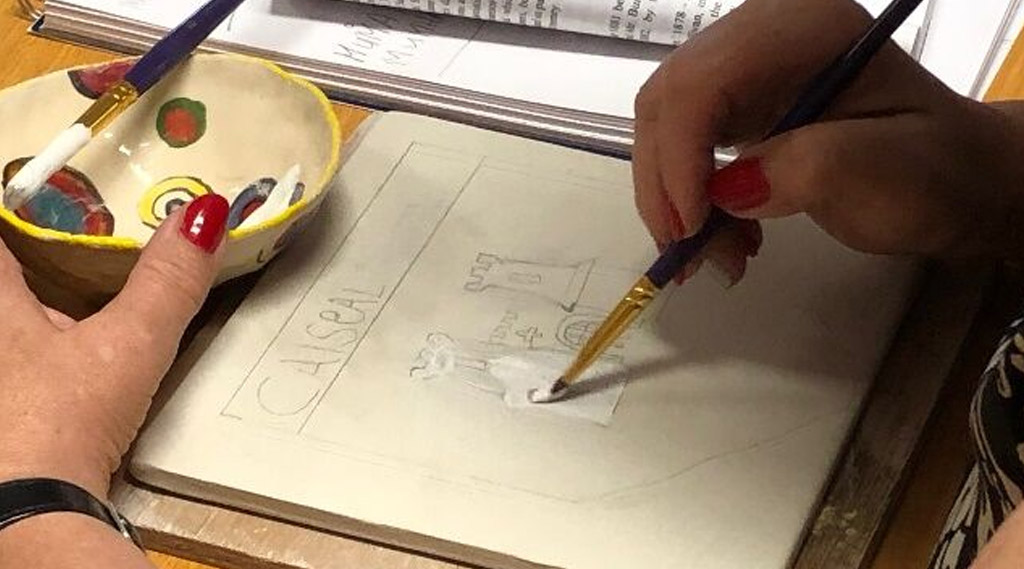 Archway before Cashel Library
An open invitation was made to local artists to design and paint a studio-made ceramic tile to be included in a permanent wall mounted panel within the archway into Cashel library. The images are loosely inspired by the historic buildings of the Rock of Cashel, St. John the Baptist Cathedral and the town walls. The workshop was guided by artist Dóirín Saurus who took charge of the technical aspects of glazing and high temperature firing. The artists involved in this project are Sue Bickley, Marie Bourke, Áine Casey, Petronelle Clifton Brown, Josh Creighton, Cathy Dineen, Brendan Grant, Philippa Kennedy, Rebecca Lenehan, Winnie Looby, Damien McCarron, Kriti Malhorta Khatri, Sarah Murphy, David O'Brien, Liz O'Brien, Joseph O'Flynn and Claire Walton.

Note: This is a permanent exhibition and will be officially unveiled by Emma-Lucy O'Brien on Thursday, 19th September at 7pm.
Newsletter
Sign up for our newsletter to receive updates on this and next year's festival.