Pádraig Ó Mathúna - A Retrospective Exhibition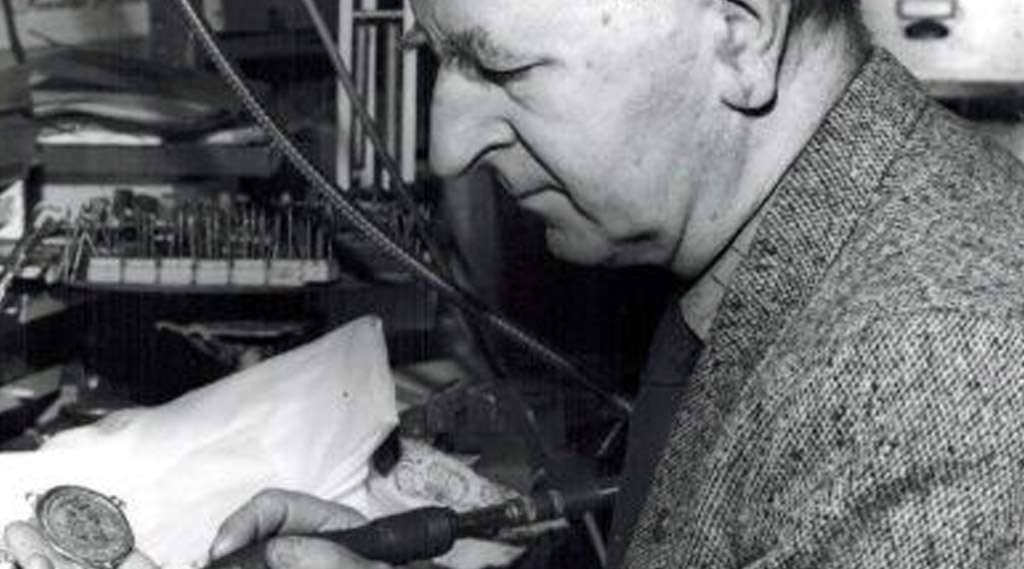 Note: Free but booking advised for the talks on Sunday 22nd as spaces limited. Tel: (062) 63825
Pádraig Ó Mathúna: silversmith, goldsmith, painter and enamellist - A Retrospective Exhibition

Cashel native, Pádraig Ó Mathúna first taught himself silversmithing by closely studying ancient metalwork in the National Museum while he was studying pharmacy. He went on to become one of Ireland's foremost craftspeople–as silversmith, goldsmith, painter and enamellist. Pieces of his work can be found in the National Museum of Ireland, in the Vatican Collection, in private, corporate and church collections, both nationally and internationally.

And, of course, go into any jewellery box in Cashel and you will most likely find one of his pieces!

Pádraig passed away in January this year and Cashel Arts Festival are honoured to present this retrospective exhibition. This may be the last chance to see this many of his pieces in one location and an opportunity not to be missed.

Pádraig Ó Mathúna- Taispeántas Iardhearcaidh

Mhúin Pádraig Ó Mathúna ceird an ghabha gheal dó féin trí dhian-staidéar a dhéanamh ar mhiotalóireacht sa Mhúsaem Náisiúnta, fad is a bhí sé ag staidéar cógaisíochta.Bhí a ainm in airde mar mhór-ealaíontóir Éireannach – mar ghabha geal, ghabha óir, phéintéir agus oibrí cruain. Tá píosaí dá shaothair sa Mhúsaem Náisiúnta, i gcnuasach na Vatacáine, agus i mbailiúcháin phríobháideacha, chorporáideacha agus eaglasta go náisiúnta agus go hidirnáisiúnta. Gan dabht, ní gá ach breathnú i mboscaí seodra i gCaiseal Mumhan agus gach seans go bhfeicfidh tú píosaí dá chuid iontu! D'éag Pádraig in Eanáir na bliana seo agus is mór an onóir do Fhéile Ealaíon Chaiseal Mumhan an taispeántas iardhearcaidh seo a chur i láthair. Ná caill an deis seo cuid mhór dá shaothair a fheiceáil in aon áit amháin.

To acknowledge the importance of Pádraig's work we are hosting an afternoon of short talks and presentations with his daughter Siobhán Ní Mhathúna, nephew Cian O'Carroll and Edith Andrees, from the National Museum of Ireland - Decorative Arts and History. These talks will take place on Sunday, 22nd September at 2pm in Cashel Library.
Newsletter
Sign up for our newsletter to receive updates on this and next year's festival.