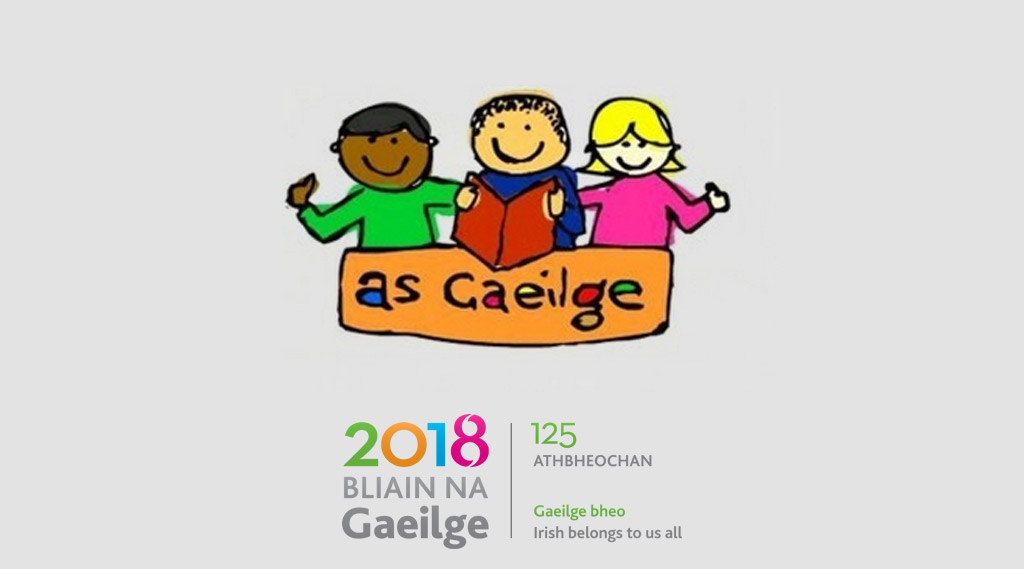 As part of Bliain na Gaeilge we are asking you to Tóg an Dúshlán Gaeilge; take the Irish challenge to make conversation in our native language.

Anyone who has done Irish to Leaving Cert level doesn't just have the cúpla focail; they have focail galore! There are hundreds of words that we all know in Irish. Come check out our Balla Gaeilge (Irish wall) so you can surprise yourself with how much you know. We will have lots of local Irish speakers at our Balla Gaeilge during the festival.

Is féidir linn !

Urraithe ag/Sponsored by: Foras na Gaeilge, Bliain na Gaeilge.

Newsletter
Sign up for our newsletter to receive updates on this and next year's festival.